A comprehensive range of public cloud services hosted on Microsoft's global network of data centers.
Thanks to our vast experience in managing complex cloud-based environments, Ar Telecom helps organisations implement and manage their infrastructures in Azure, as well as integration with hybrid environments, storage, backup and disaster recovery.
Thanks to Ar Telecom's Azure Managed Services facility, you will benefit from more flexible economic models as well as integrated management of all your IT and communications infrastructures, regardless of where they are located.
Implement from anywhere using the tools of your choice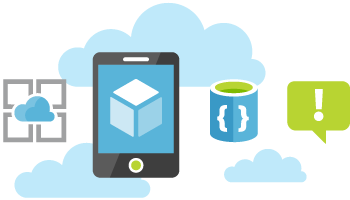 CREATE THE APPS YOU NEED
Use the open source tools and technologies that you already know and trust.
Azure provides support for a wide range of operating systems, programming languages, structures, databases and devices.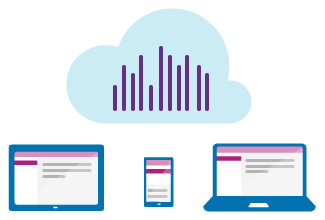 EXTEND YOUR DATA AND YOUR APPS INTO THE CLOUD
Take advantage of the investment you have already made in open source technologies and extend them into the cloud. Benefit from the functionalities of hybrid cloud in infrastructure, data, user identity and apps.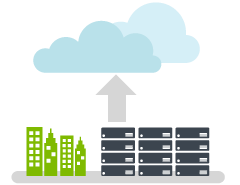 IMPLEMENT THE CLOUD IN LOCAL INFRASTRUCTURE
Bring the functionalities of Azure to your data center with Azure Stack.
Benefit from the Azure PowerShell Portal and the DevOps experience in local infrastructure.
Are you familiar with the benefits of the public cloud?
COMPUTING
Benefit from unlimited resources to scale your high performance computing tasks.
CONTENT DELIVERY NETWORK
Make high quality videos available anywhere, at any time and on any device.
BACKUP
Protect your data and apps and avoid very costly interruptions to your business.
DISASTER RECOVERY
Protect all of your IT systems and ensure that your apps work when your company most needs them to.
HYBRID INTEGRATION
Direct integration of apps, data and processes between the local infrastructure and the cloud.
SAP
Get scale and flexibility in the critical stages of SAP tasks.
E-COMMERCE
Give your customers what they want with a safe and customised purchasing experience
Global scale in local regions
Expand your company's global reach with the cloud service that encompasses most countries and regions. Azure through a worldwide network of data centers managed by Microsoft in 38 regions.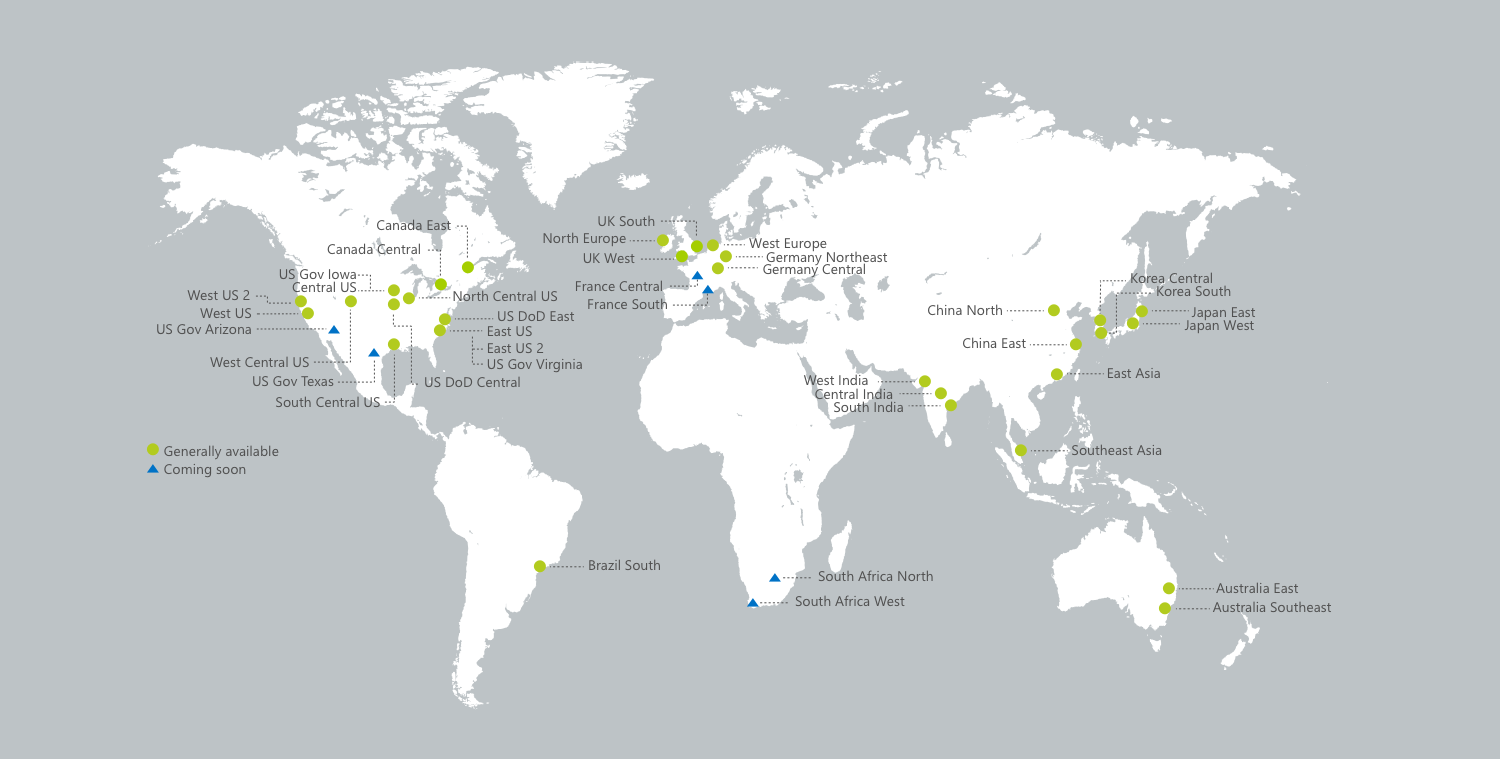 Detect and mitigate threats
Azure's Security Center helps prevent, detect and respond to threats with greater visibility and control over the security of all assets. Trust the cloud that offers the most comprehensive compliance coverage. Azure was considered to be the most trustworthy cloud-based solution by the governmental institutions of the USA, including FedRAMP High authorisation.