ALL-IN-ONE DIGITAL MARKETING SOLUTION
An innovative solution based on an integrated marketing and digital communication platform that brings together campaign creation, segmentation, distribution and analysis through a simple interface. Gives every company the ability to communicate and interact using mobile devices.
TargetEveryOne is a cloud-based platform designed to handle large amounts of data and many users. It combines various channels for the purpose of communicating with clients and gathering data from them. This platform gives you a single interface where you can conduct all of your digital communication campaigns.
Currently, any organisation needs to use two or more suppliers to obtain all the services provided by this platform (SMS, landing page, e-mail marketing and others). Our solution combines all of these functions in one easy-to-use tool that significantly reduces costs and improves user experience. As a result, organisations can cut costs and save time in conducting and monitoring their campaigns.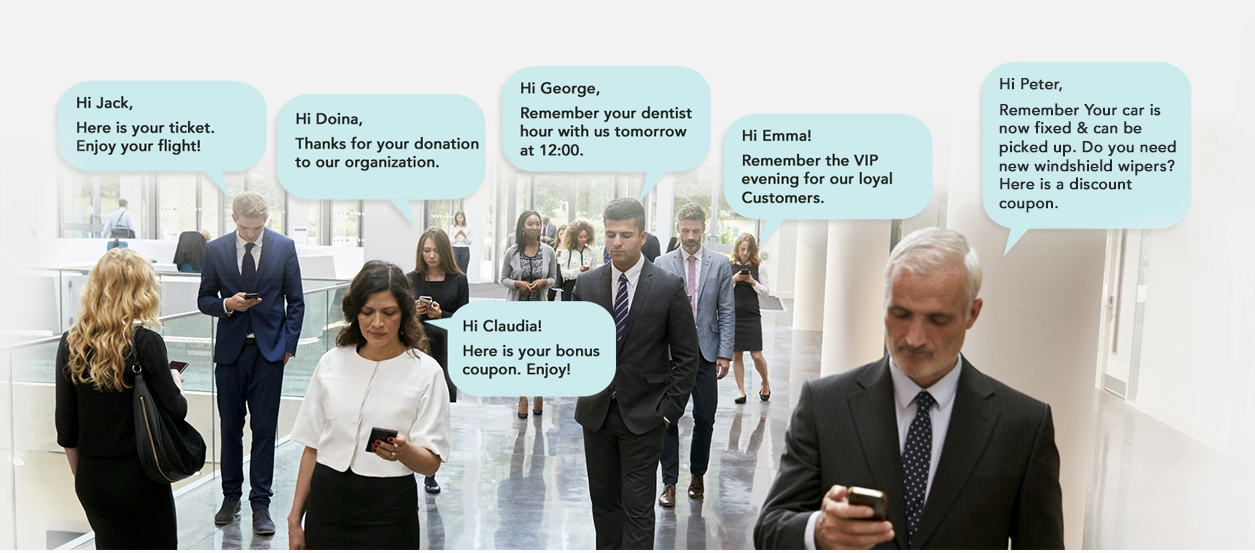 Fast implementation of campaigns (drag & drop)
Flexible construction of campaign layouts
Integrated campaign management
Campaign editor
Creates campaigns in just three steps and in under ten minutes
Campaign reports and statistics
Campaign performance and recipient behaviour statistics
Marketing Automation
Programme and send your campaigns automatically to your target markets
CRM
Add, segment and filter your contact list and segment customised messages
Multichannel distribution
Reach your customers accurately and efficiently across all of your preferred channels
Apps for mobile devices
Loyalty apps to foster deeper engagement with your customers
Geofencing
Send your customers promotions when they enter a particular shopping centre, shop or neighbourhood
Proximity marketing
Add your promotional messages based on your target markets – GEO-location
Consultancy services
A team of specialists who can help you build campaigns that sell
Choose the plan that best suits your company's needs.